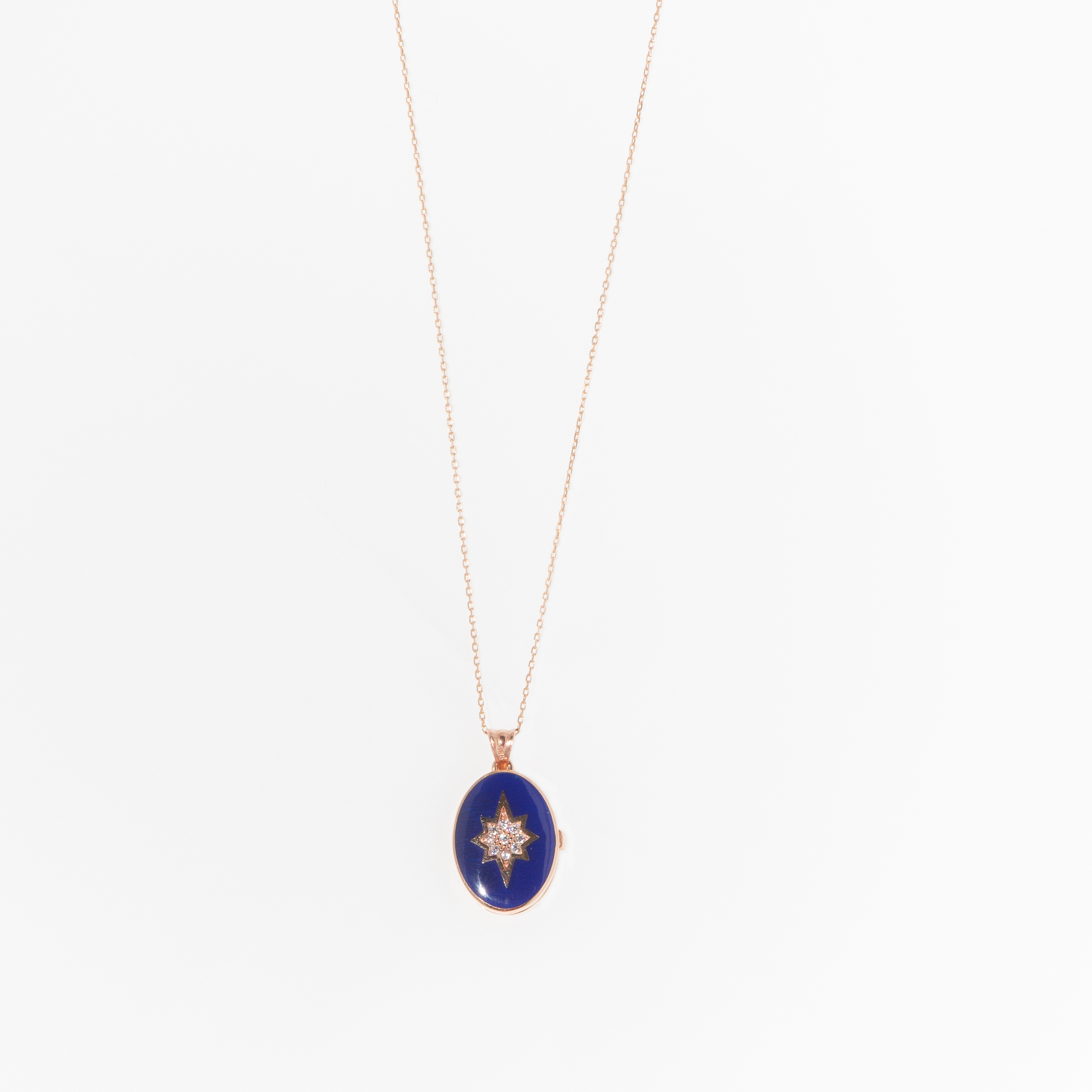 Memento Locket Necklace
14K solid gold enamel locket with nine diamonds in the center on a North Star shape. You can carry an image of your beloved ones in the locket.
Available in navy, beige, bordeaux or turquoise.
Size: 1.5 cm x 2 cm
Length: Choose between 45-50cm(S) or 60-65 cm(L). Comes with adjustable chain at the back.